POP QUIZ: What happens when a team of wildly talented business brains, digital marketers, finance gurus, copywriters and operations consultants rally together to help fitness entrepreneurs grow their businesses into profitable, sustainable, freeing empires?
Answer: Studio Grow.
Hi, that's us. We formed this business accelerator + robust consultancy because we know firsthand how frustrating, and overwhelming it can be to start or scale your fitness or mindbody business. We also know that you LOVE your work. And that you want to help people. And that you're probably at your wit's end, watching 'everyone else' soar, while you stay stuck in your rut.
That struggle is the impetus behind the creation of Studio Grow. Our system was born from a poignant realization that the prevailing advice and operational practices for business growth in the fitness industry was broken. We proved that firsthand when we changed the whole game—applying our own unique core concepts—and took our first studio (that was failing when we purchased it) and completely transformed it within three months, ultimately selling it for seven figures.
From there we extracted everything we had learned, combined these solutions with insights from heads of successful companies in industries ranging from tech to food to oil and gas.  It's these tested methodologies and real-life experiences that formed the bedrock of our now-signature Studio Grow system that has now spanned ten years of building businesses across multiple states, client types, and offerings.
And because freedom goes beyond profit, our system is rooted in life-balance— the ability to make money, even when you're not in your business.
So our plan? Be your one-stop resource to:
HELP YOU HELP THEM,
Keep you from feeling isolated, alone and uninspired in your business endeavor,
Prove to you that more systems + more structure = more freedom,
Share our methodology for creating more freedom in your business (both in terms of money and time),
Get your business to a place where it operates like a hot-damn machine,
Bring to light the areas of your business that you're overlooking (and put systems in place to close those gaps and up that revenue),
(Finally) be able to lead the life of freedom that you've been envisioning.
The thing that unites this entire Studio Grow team (18 of us—and counting!) is the belief in a highly-tailored, deeply- customized, refreshingly-personal holistic approach.
We're big on action, big on measurable, data-driven results and we all specialize specifically in boutique fitness, personal training, and wellness market. In fact, every single one of us has sneakers-on-the-ground experience as owners or regional directors.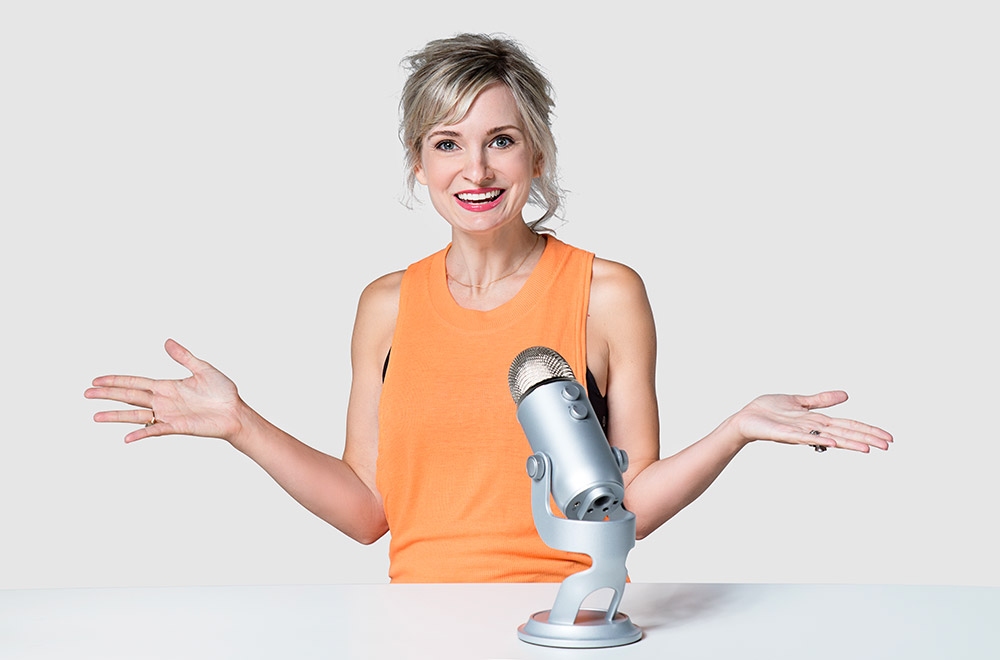 We also have a not-so-secret weapon at the center of the story: Lise Kuecker.
Lise is the daughter of two entrepreneurs, and is that mythical mix of consultant + creative—she's the woman behind taking that failing studio and turning it into a 7 figure, multi-state, empire; one that leverages systems to allow for a life of freedom and balance. Fun fact: at one point she was running a multi-million dollar business, and working 5 hours a week. (For her full, juicy story, skim to the bottom.)
she created Studio Grow to help you do the same—whatever freedom looks like to you.
To have your profits consistently grow as your hours shrink,
To avoid the classic studio mistakes of losing money, time, bad hires, and worse. (Lise jokes that she made enough of those in the beginning of her business to save you all from them)
To build a high-performing team that receives amazing compensation
To have your operations and marketing departments soaring (the two biggies that studios overlook)
To create a life you are obsessed with—with vacations, time to volunteer, more QT with your family and friends, sleeping in bed on a Saturday just because, whatever you desire.
Because with the right systems + team? Anyone can do this. We fiercely believe that and cannot wait to prove it to you…and watch you prove it to yourself.
Want to learn more about how we support studios around the world?
Studio Grow Team
With decades of experience, thousands of clients, and countless businesses transformed—our team doesn't just know their stuff, they prove their stuff. From operations to digital marketing to content creation, the ever-expanding team exists to help you create your freedom empire… and free up your life.
---
Myken, my head coach, and my former director of day to day operations.
Yes, the very person who developed my 7 figure businesses alongside me, and who now operates a thriving personal training studio about ten states away from where she lives – she and our team of coaches will be spending the next four months working in small groups, and over 6, one-on-one calls to develop your sales systems, work with you on hiring, and training of employees, setting your goals, and making sure they come true. This is like having an operations director of your own, just without the six figure price tag.
---
Nikki is our digital marketing director, with over 20 years experience in this world and a successful, sold-out studio owner of her own.
She'll be supporting you in our online forums, helping to troubleshoot, guide you through setting up FB Ad Campaigns, and Google AdWords Campaigns that truly work. Fun fact: she fueled much of her growth through our very own The Client Cure, so she is basically walking success story.
---
Danielle is our copywriter, who works with Nikki in our online forums.
She helps you customize your copy, develop emails and ads that truly speak to your clients, and most of all to help you drive new clients through your doors. As hundreds of our clients can attest, she lives and breathes compelling words.
Meet our founder (and hear her amazing story)
Lise — I'm Lisa Kuecker, but my family and dearest friends call me Lise.
I'm a business coach who empowers wellness entrepreneurs to build profits, pack waitlists, and get the results they've always wanted for their businesses. (And on the side, I own four businesses that generate seven figures.)
If we're talking certifications, I've been a certified Pilates, Barre, Yoga, and Cycling instructor for longer than I'd like to admit. I love transforming people's bodies and improving their lives, and got my start building a non-traditional boutique yoga studio in a Fortune 100 company.
But eleven years ago, I couldn't shake the feeling that I needed a change. So I started my first of four health and training studios, and a whole new adventure began.