POP QUIZ: What happens when a team of wildly talented business brains, digital marketers, finance gurus, copywriters and operations consultants rally together to help fitness entrepreneurs grow their businesses into profitable, sustainable, freeing empires?
Answer: Studio Grow.
Hi, that's us. We formed this business accelerator + robust consultancy because we know firsthand how frustrating and overwhelming it can be to start or scale your fitness or mindbody business. We also know that you LOVE your work. And that you want to help people. And that you're probably at your wit's end, watching 'everyone else' soar, while you stay stuck in your rut.
That struggle is the impetus behind the creation of Studio Grow. Our system was born from a poignant realization that the prevailing advice and operational practices for business growth in the fitness industry was broken. We proved that firsthand when we changed the whole game—applying our own unique core concepts—and took our first studio (that was failing when we purchased it) and completely transformed it within three months, ultimately selling it for seven figures. From there we extracted everything we had learned, combined these solutions with insights from heads of successful companies in industries ranging from tech to food to oil and gas.  It's these tested methodologies and real-life experiences that formed the bedrock of our now-signature Studio Grow system that has now spanned ten years of building businesses across multiple states, client types, and offerings.
And because freedom goes beyond profit, our system is rooted in life-balance— the ability to make money, even when you're not in your business.
So our plan? Be your one-stop resource to:
HELP YOU HELP THEM,
Keep you from feeling isolated, alone and uninspired in your business endeavor,
Prove to you that more systems + more structure = more freedom,
Share our methodology for creating more freedom in your business (both in terms of money and time),
Get your business to a place where it operates like a hot-damn machine,
Bring to light the areas of your business that you're overlooking (and put systems in place to close those gaps and up that revenue),
(Finally) be able to lead the life of freedom that you've been envisioning.
The thing that unites this entire Studio Grow team (18 of us—and counting!) is the belief in a highly-tailored, deeply- customized, refreshingly-personal holistic approach.
We're big on action, big on measurable, data-driven results and we all specialize specifically in boutique fitness, personal training, and wellness market. In fact, every single one of us has sneakers-on-the-ground experience as owners or regional directors.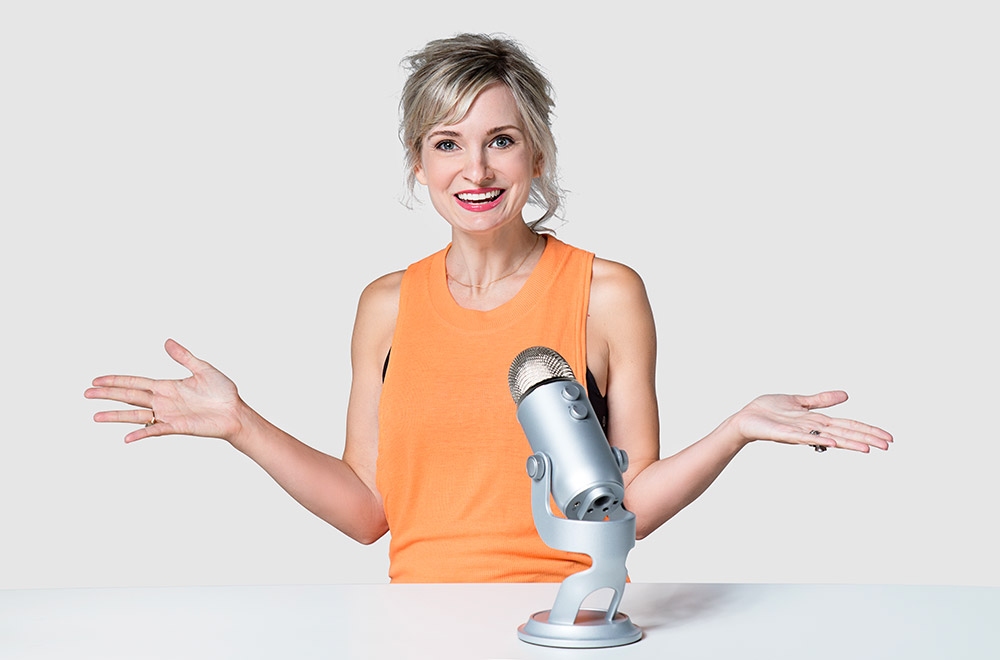 We also have a not-so-secret weapon at the center of the story: Lise Kuecker.
Lise is the daughter of two entrepreneurs, and is that mythical mix of consultant + creative—she's the woman behind taking that failing studio and turning it into a 7 figure, multi-state, empire; one that leverages systems to allow for a life of freedom and balance. Fun fact: at one point she was running a multi-million dollar business, and working 5 hours a week. (For her full, juicy story, skim to the bottom.)
she created Studio Grow to help you do the same—whatever freedom looks like to you.
To have your profits consistently grow as your hours shrink,
To avoid the classic studio mistakes of losing money, time, bad hires, and worse. (Lise jokes that she made enough of those in the beginning of her business to save you all from them)
To build a high-performing team that receives amazing compensation
To have your operations and marketing departments soaring (the two biggies that studios overlook)
To create a life you are obsessed with—with vacations, time to volunteer, more QT with your family and friends, sleeping in bed on a Saturday just because, whatever you desire.
Because with the right systems + team? Anyone can do this. We fiercely believe that and cannot wait to prove it to you…and watch you prove it to yourself.
Want to learn more about how we support studios around the world?
Studio Grow Team
With decades of experience, thousands of clients, and countless businesses transformed—our team doesn't just know their stuff, they prove their stuff. From operations to digital marketing to content creation, the ever-expanding team exists to help you create your freedom empire… and free up your life.
---
Myken: Consultant
Myken proudly wears the midwestern badge of honor, while loudly cheering on the Wisconsin Packers and Badger teams! Having gained her degree in Marketing, her actual true knowledge and love of running businesses has come from her real world, hands-on health and fitness experience of 12 years. Starting at the bottom cleaning toilets, washing down equipment, and making 100+ lead calls a day; She has gained her overall experience opening businesses from the ground up, hitting first year revenue and member records, earning a National Manager of the Year Award out of 2500+ employees, to owning her own brick and mortar business.

Some would say she specializes in the implementation and execution of systems and processes that directly correlate with your business's revenue and client membership growth.  Others would say that her coaching approach is that of tough love, honesty, and motivational. She has helped hundreds of clients get on the path to success. Every brick & mortar studio and online business is different, but if you are willing to put in the work and make things happen, then she will find a way to help you succeed in this journey. Go Pack Go! 
---
Cherise: Consultant
Born and raised in Milwaukee, WI, Cherise's diverse work history evolved from her time living abroad in Madrid Spain while studying Spanish and Education.  After graduating from Marquette University, she started working for an international nonprofit and realized she had a passion for working with people from around the world.  Cherise's work with international populations profoundly impacted her and she made it a life goal to advocate the importance of cultural awareness. At 26, she became the founder of an international nonprofit promoting cultural exchanges and world peace.  
Eager to continue her career in leadership, Cherise went on to pursue a graduate degree in Administrative Leadership, and spent several years traveling the world doing international recruitment and partnership development.  While traveling abroad, Cherise always found herself packing a yoga mat and small weights to ensure she stayed active while hopping around from country to country. Health and wellness have always been a big part of her life, but it wasn't until an unexpected job offer that started her career in the fitness industry. With the opportunity to open a fitness franchise from the ground up, she literally took the keys and ran with it.  She was able to use her leadership skills to the fullest and gained knowledge in every aspect of running a gym. Realizing she had found a true calling in the fitness industry, she went on to run a second fitness franchise. Now, working with Lise and the Studio Grow team, Cherise says she feels blessed to be working with studio owners from around the globe, helping them grow their businesses.
---
Erin H: Consultant
Erin Haag, former Owner of PYC: Pilates & Yoga Center, is excited to share her business experience with Studio Grow. Born & raised in sunny Florida, Erin has a passion for world travel and warm weather! Erin graduated from Webster University with a BA in psychology where she had the privilege to live and study abroad in Geneva, Switzerland and travel to 15 European countries. After returning to The States in 2004, Erin accepted a position with LA Weight Loss Centers in St Louis, MO. Quickly realizing she had a knack for sales, Erin credits her experience with LA Weight Loss Centers as acting as an advanced training course in Business Administration. Other positions include Inside Sales Rep, Call Center Manager, and Corporate Sales Trainer with Ideal Image, SLEEK Surgical & Medspa, Britesmile, and Quick Weight Loss Centers.
In 2009, Erin became a Power Pilates Certified Instructor and opened Pilates of Palm Beach, presently known as PYC: Pilates & Yoga Center. From humble beginnings in a 500 square foot warehouse, Erin grew her business to a state-of-the-art Pilates & Yoga studio and Teacher Training facility. In July 2015, Erin hired Lise Kuecker as a business consultant and with the help of The Client Cure systems, grew her profit margins from 6% to over 30%; eventually selling her studio for 40 times her original investment! Erin is now beyond excited to join the Studio Grow team and help YOU reach your wildest business goals. Erin currently resides in Palm Beach County, Florida with her husband and two daughters
---
Niki R: Consultant
Niki knew she would one day open a studio when she was just five years old and worked to make that dream a reality ever since.  Over time, the plan morphed from a dance academy into Flex Fusion Studios, a multi-modality barre, yoga, and fitness studio in Silicon Valley.  She graduated Magna Cum Laude from the University of Idaho studying Business and Dance. She then went on to receive her Master's in Business Administration with an emphasis in small business and Entrepreneurship.One year after opening Flex Fusion, she found The Client Cure and jumped in with both feet.  Although Flex Fusion was successful in its first year, The Client Cure modules and coaches were exactly what she needed to propel her studio to a level she never dreamed of. Now, she is so excited to be coaching other studio owners in a program she wholeheartedly believes in.
When she is not teaching barre and running a studio, she enjoys volunteering with The Junior League and putting together studio and community fundraisers to make a tangible difference. She is a big fan of always being busy.  She spends her summers in Alaska commercial fishing for wild salmon. She teaches American Ballet Theatre curriculum at a local affiliate academy. She is a partner in a fitness app and, she makes time to travel and hike with her husband and her pets. She is very thankful everyday that she gets to do what she loves and help others reach their goals at the same time.
---
Christina: Consultant
Christina Mae Wolf opened Embody Movement Studio, Wellness Center & Lifestyle Boutique in Centralia, WA in August of 2013.  After two years of slow and labored growth, she discovered The Client Cure through a Facebook ad in November of 2015. Within months of joining TCC, she revolutionized her studio structure and doubled her income and membership and was hooked on the systems and philosophy of the program. Nearly two years later, Christina joined the TCC team as a coach and mentor working with studio owners and clients all over the world to help them build a sustainable and inspired business model that both ensures happy, successful clients AND a happy successful business.

In addition to coaching part-time, Christina currently manages a team of 18 teachers and staff at her studio which offers 40 classes a week in Yoga, Nia, Barre, Tribal, Hoop in addition to massage therapy and a 500 square foot retail space.  She also teaches 6 classes a week in Yoga and Nia, leads retreats and workshops and produces Nia Intensive Trainings. In her former lives, Christina has been a digital ad sales executive and account manager for a top 50 US website, an organizational development manager for her family's manufacturing firm, a flight attendant, customer service rep and so much more.  She graduated with a BA in Business from the University of Washington Business School. When not wearing one of her many work hats, Christina can be found spending time with her husband and two boys and hiking in the beautiful pacific Northwest.
---
Carolyn: Digital Marketing Coordinator
A native of New York City, Carolyn has been a Green Bay, WI resident for 10 years. She is a graduate of St. Norbert College with a B.A. in English and Theatre Studies and earned her M.A. in Shakespeare at Royal Holloway University of London. Carolyn's introduction to the online industry was in 2014 when she created (and still maintains) the Social Media and Publicity Manager position for a small, professional theatre company in Green Bay called Play-by-Play Theatre. Since then she has gone on to help with the social media management for other business while pursuing her own theatrical endeavors and being the best cat mom.

Working with Lise and the Studio Grow team has been the cherry on top of an incredible career venture. What started as merely programming google ads has flourished into a marketing coordination and copywriting position, and she could not be more thrilled. She's learned so much about the fitness industry and can't wait to start taking Pilates classes instead of just writing about them!
---
Maura: Consultant
Since 2006, Maura Vella has co-owned, managed and taught at 105F, Chicago's chain of original hot yoga studios. When the boutique fitness market reached supersaturation a few years ago, Maura had to summon every bit of practical wisdom to guide the studios onward.  Her focus on making and deepening authentic connections with every heart-beating client led her to The Client Cure and an instant boost of business. Her wholehearted engagement with the TCC tool set made her a perfect fit with the Studio Grow team. Speak with Maura and you'll get advice that she has personally tested and followed.  Follow her advice and deploy a diverse portfolio of techniques to connect, evolve and flourish.
A happy wife and mother of three little girls, Maura enjoyed a successful corporate sales career before launching her yoga adventure.  She holds BA degrees in Organizational Studies and Music from the University of Michigan.
---
Erin P: Client Experience Manager
Erin was born and raised in Northern Virginia and has always had a passion for helping others. She graduated from James Madison University and had a lot of amazing experiences while in college. She studied abroad in Wellington, New Zealand and in her last semester she interned for the Washington Redskins. Her internship with the Redskins turned into a full time job and after some time she wanted to explore a new city so she moved to Cleveland, Ohio for four years where she worked for the Cleveland Indians and a long term care software company. While working full time, Erin earned her M.B.A at Case Western Reserve University.
Even though Cleveland will always hold a special place in her heart, she missed Virginia so she moved back to be closer to home and started working with Lisa and the Studio Grow team. All of her roles have had one thing in common, customer success. She always puts the customer first as she truly wants to see them succeed. She loves helping studio owners have the best Studio Grow experience and gets excited to see all of their growth and success!  When she is not working, she loves to spend time with her family and friends and travel to new and exciting places.
---
Emily M: Consultant
Emily Montgomery has 18+ years in digital marketing experience and is a true fitness enthusiast! As a mom of two young boys, she has to take care of her body and mind to keep up with them! Emily grew up in Portland, Oregon, but has lived in Chicago, Illinois; Seattle, Washington; and now resides in the San Francisco Bay Area. For nearly 8 years, Emily was the Senior Account Director at Razorfish to run accounts like Delta Airlines, Microsoft, Miller Coors Brewing and Best Buy. She most recently served as the Chief Marketing & Operating Officer for The Dailey Method Franchising Company, LLC before leaving to start her own company, Be Mindful Marketing at the end of 2018. Emily now collaborates with business owners offering her expertise, marketing strategies and business consulting services to health, wellness and lifestyle brands and businesses and is thrilled to be able to help others as part of the Studio Grow team.
Meet our founder (and hear her amazing story)
Lise
— I'm Lisa Kuecker, but my family and dearest friends call me Lise. I'm a business coach who empowers wellness entrepreneurs to build profits, pack waitlists, and get the results they've always wanted for their businesses. (And on the side, I own four businesses that generate seven figures.) If we're talking certifications, I've been a certified Pilates, Barre, Yoga, and Cycling instructor for longer than I'd like to admit. I love transforming people's bodies and improving their lives, and got my start building a non-traditional boutique yoga studio in a Fortune 100 company.
But eleven years ago, I couldn't shake the feeling that I needed a change. So I started my first of four health and training studios, and a whole new adventure began.