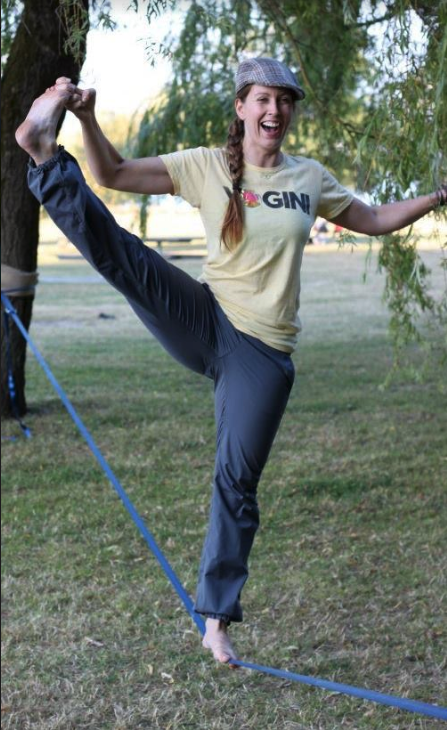 Meet Jenny Houston, the founder of Poser YOGA studio, and the woman who turned a one-room yoga studio in Port Angeles into a multi-location powerhouse sans pixie dust. Join us as Jenny walks us along her phenomenal journey from yoga teacher to studio owner.

And if one thing's for sure, Jenny doesn't hold back. This interview is chock full of epic insight. Listen as we deep dive into the rebranding process, making your mark in a tight-knit community, and the unexpected bumps on the road toward growth.

In this episode, Jenny reveals how she navigated the tricky transition from peer to leader, the unexpected emotional phases of change, and discovering how to scale successfully with a second studio location.

If you're considering buying an existing studio in your area, or are struggling to carve out your space in a crowded market, this episode is for you. Poser YOGA is thriving in Washington state, where the market is health-conscious and the fitness options are endless.

Kick off your shoes, slip into your comfiest pair of yoga pants and settle in folks, this is one episode you don't want to miss.

In this episode you'll learn:


How Jenny was approached about taking over an already active yoga studio


The pros and cons of buying an existing studio in an unfamiliar market


How to grow from one studio to multiple locations


The two biggest challenges of evolution and growth in this business


What steps you can take to announce future changes in your business (and the money mindset shifts that need to happen)


How to hire employees who will open the doors to massive growth
How she was able to make slow significant changes to the studio, without it being a shock to current clients
Her tips for moving into a leadership role and navigating relationships
How Jenny rebranded, and what "Poser" means to her
LINK
With grit & gratitude,
Lisé