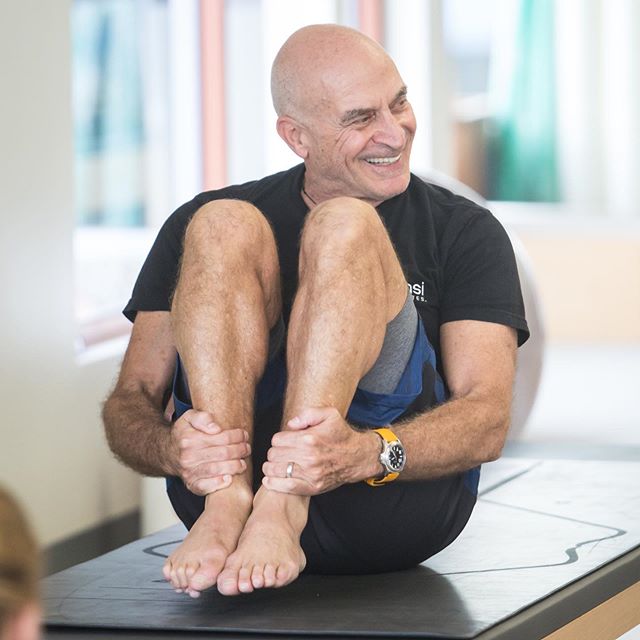 Y'all, whenever I speak to other pilates instructors and trainers, I always ask them one question:
'If you could go back and learn from any pilates training program, which one would it be?'
Nearly all of them choose BASI Pilates. 
Rael Isacowitz, the founder of BASI Pilates, has had an incredible impact on the lives of pilates professionals everywhere. 
And today, I have the unbelievable honor of chatting with him about it. 
Rael founded BASI in 1989 in a tiny studio in Australia on the principles of having a hunger for learning, constantly evolving, and embracing humility.
Come 2020 and BASI hosts classes in over 40 countries with over 40,000 students in their registry. It's not uncommon for people to travel for hours to attend a single weekend session. 
Join me in today's episode as I chat with Rael about his introduction to pilates, the revolutionary block structure he uses for all his classes, and what inspires him to continue in pilates. 
If you're looking for a truly inspirational voice and someone who is incredibly passionate about their field, this episode is for you!
In this episode you'll learn:
How I discovered BASI and why Rael says it is much different than any other certification available

The way that Pilates became a "meeting ground" for Rael and the professionals he was working with

What role diversity plays in BASI today, and why he says it's not a "one size fits all" type of method

How Rael uses the block system and the reasons that you need more structure as the workouts get more complex

Why he's giving not just 100%, but 110%, and the way he does it on a daily basis

That the BASI method is much more than just a set of exercises…

LINKS:
https://www.instagram.com/studiogrowco
https://www.basipilates.com/teacher-training-programs/
https://www.instagram.com/basipilates/
https://www.facebook.com/BASIPilates/
https://www.pilatesanytime.com/
With grit & gratitude,
Lisé