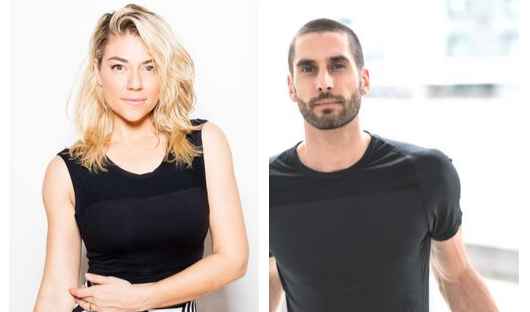 For this episode, we're shaking things up a little and hosting two incredible mentors in the fitness industry: Barry Ennis, an international master trainer & Shay Kostabi, an international fitness consultant.
Now, both Barry and Shay are fitness professional training experts and international fitness business consultants. But that's not all they do. Together, they've been co-hosting the Fitness Career Master Podcast to help you successfully navigate the journey of building a successful fitness career.
They're the Yin to the other's Yang, and together they've trained hundreds of fitness instructors all over the world on the art of creating life-changing class experiences.
We dive into the fitness culture in different regions of the world, the importance of capturing people emotionally when they come into exercise the very first time, developing your particular brand methodologies, and whether programming or instructor quality comes first.
Y'all, if leaving your clients wide-eyed after an-out-of-this-world kinda class experience every single time they walk through your studio doors sounds like a far-fetched dream, well, it won't for much longer.
In this episode you'll learn:
How Barry and Shay each got their starts, very differently, in the world of fitness
Why both needed to take a leap of faith to get to where they are today
How Barry became a master trainer and the unique opportunities he's had around the world
The strengths and unique perspective that Shay brings to the business
Why education and the client experience is going to be so important going forward
How helping to create a brand for someone else differs from developing your own brand
What makes a successful master trainer and a successful studio owner
What comes first – programming or instructor quality
LINKS:
https://fitnesscareermastery.com/
https://fitnesscareermastery.com/studiogrow
https://www.instagram.com/fitnesscareermastery/
https://www.facebook.com/fitnesscareermastery
https://www.instagram.com/barryennisbe
https://www.instagram.com/shaykostabi
With grit & gratitude,
Lisé