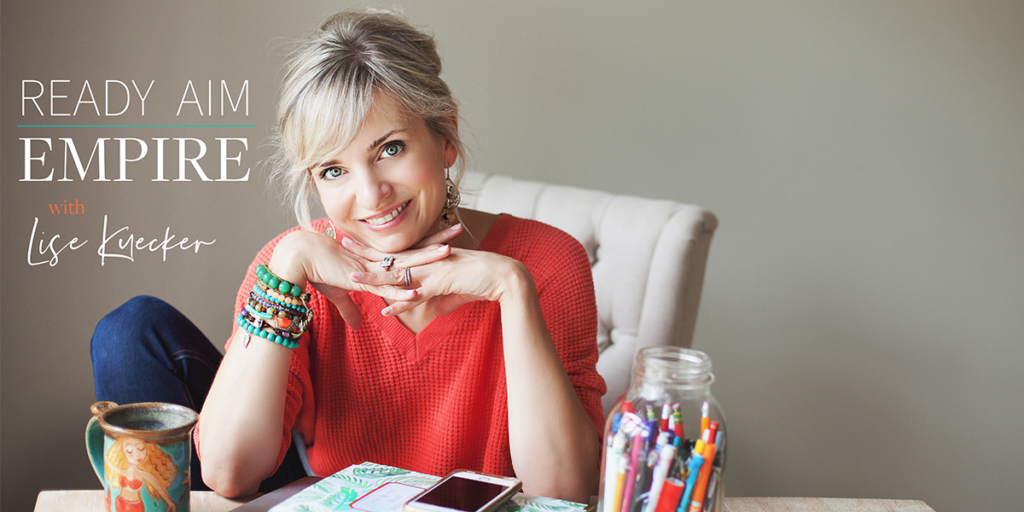 Y'all, Black Friday is THE biggest shopping day of the year.
And if you plan it well, its impact on your business can be much bigger than just a single weekend of huge sales.
Statistics report that people who purchase once on Black Friday are 27% more likely to buy from you again. If they make a second purchase, they're 45% more likely, and if they make a third, that number goes up to 54%.
Which means if you can get in an initial purchase from a customer on Black Friday and then get them into an introductory package, that pushes your conversion rate for a long-term membership to ~45%.
Now that's a huge win, y'all!
And if you're thinking, "Nah, it's too late for Black Friday, there's no way I'll get everything ready in time" I just wanna say –
You have just the right amount of time to pull off something spectacular for Black Friday.
And that's exactly what I'm gonna help you do in this 2-part series I'm launching this week on Ready.Aim.Empire. In today's episode, I'm gonna talk about the Black Friday loop, how it impacts consumer psychology, and what you can do to set up your big Black Friday sale in less than half a day, starting right now!
Here's what we'll cover in Episode 541:
The 5-day Black Friday loop and what you need to know about it as a studio owner
My personal history with this holiday and what I've learned over the years
Black Friday marketing strategies I've adopted with my studios
Ideas and case studies you can get inspired by
What you can do this week to start prepping for Black Friday
If you're ready to bring in dozens of new leads this Black Friday and turn them into long-term evangelists, you can't miss this one. Tune in now to start listening!
With grit and gratitude,
Lisé
LINKS:
https://www.instagram.com/studiogrowco
https://www.boutiquefitnesscoalition.com/
https://www.boutiquefitnesscoalition.com/press
https://www.facebook.com/studiogrowco