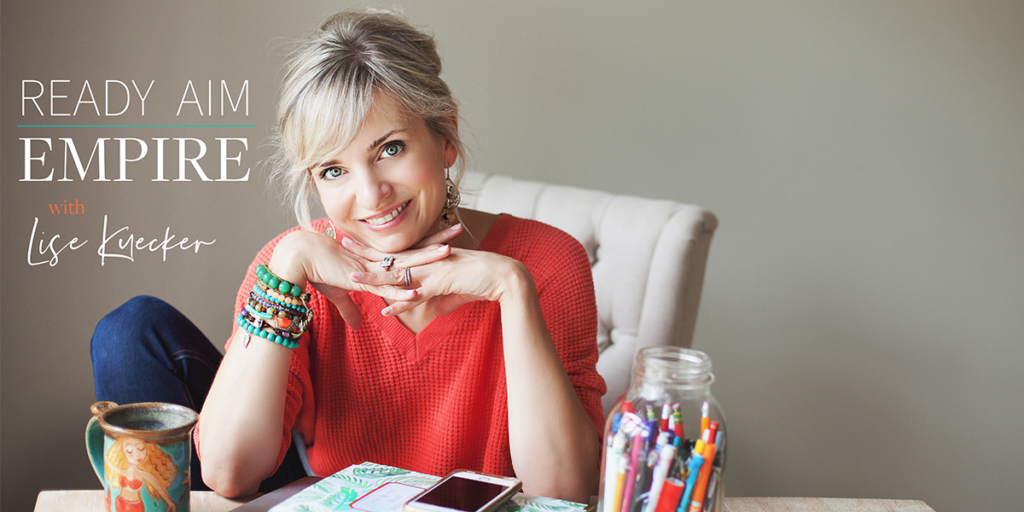 Y'all, the end of the year is always an exciting time for me.
It's a season where I take stock of the year I've had, celebrate all that I've achieved, note what I haven't, and set goals for the new year.
But while the idea of starting afresh on a blank slate thrills me every time, I have to admit that I do feel a little bit daunted too.
Especially when I know that the big, important milestones I want to hit next year are going to challenge me and push me out of my comfort zone.
The new year jitters we experience at this time of the year are born out of this nervousness and our fear of failure. Loads of people just don't set New Year's resolutions at all because they don't like sitting with this feeling. And if they do set a big goal, they very often fail to follow it up with an action plan that'll help them get to the finish line.
Y'all, there's a secret to setting New Year's goals and resolutions you can actually achieve. And if you tune in to this week's episode of Ready.Aim.Empire, our favorite Studio Grow coaches, Jasmine and Amanda, will let you in on exactly what that secret is!
Here's what we're covering in Episode 543:
Why it's important to divide your New Year's goals into 3 key categories
Why your professional goals need to be separate from your business goals
The best approach for setting business goals (& understanding what you need to improve to move the needle in your business)
How to break your goals into S.M.A.R.T ones (& how further education can help bring them to life)
Tips for identifying and overcoming obstacles, starting right now
If you're ready to dive into goal-setting for the new year and set goals you'll actually achieve this time, grab a notebook and tune in now!
With grit and gratitude,
Lisé
LINKS:
https://www.instagram.com/studiogrowco
https://www.boutiquefitnesscoalition.com/
https://www.boutiquefitnesscoalition.com/press
https://www.facebook.com/studiogrowco