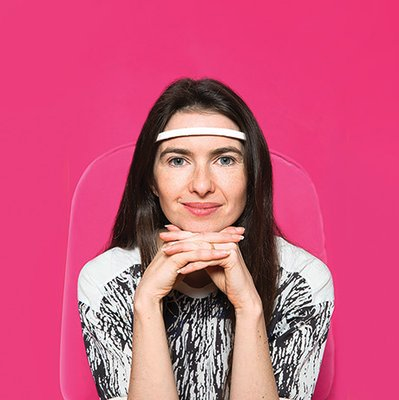 What do you get when you cross a neuroscientist with an entrepreneur? 
You get the innovative breakthrough that Ariel calls Muse. 
Y'all, I'm so doggone excited about this episode. Muse sounds like something straight out of a comic book:
It's like Wonder Woman's diadem but with a neuroscientist's touch. 
Yup, it lets you view your brain activity on your phone.
The possibilities are endless! 
Join me as we take a journey into the brain of Ariel Garten, neuroscientist and founder of Muse and dive into her journey of building a mindfulness practice that allows you to calmly handle all the emotional highs and lows. 
We also chat about how studio owners and practitioners can run classes with Muse, and send meditation programs to their clients, and track their progress through Muse Connect. 
If you're ready to take your brain to the gym, organize the clutter in your head, stomp out the pesky demotivating voice in your head, AND discover a tool that can help you serve your clients more effectively, then dig out those AirPods, this episode might blow your mind.
In this episode you'll learn: 
What are the types of brain waves that exist and what Muse is actually tracking
What happens when you use the Muse and move into mediation?
How Muse can be a mirror into your mind
Using Muse at home {and at the studio}
Why you are not your thoughts
What surrounding yourself with your champions will do for your life and business 
LINKS:
https://www.instagram.com/choosemuse/
https://twitter.com/ChooseMuse 
https://www.linkedin.com/in/arielgarten/
https://www.facebook.com/choosemuse
With grit & gratitude,
Lisé